Defeated Crazy Dragon, at last! (05-03, 20:00hrs)
just wanna share this screen shot taken inside the nest..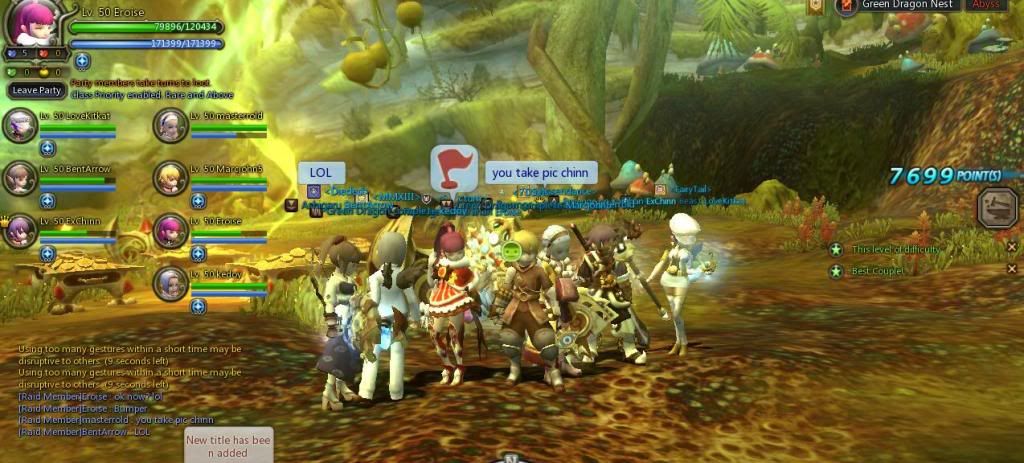 Special thanks to Bent slash Arty slash A
$
s
who actually invited me into this awesome PT in just the nick of time before the weekly reset. Never thought I will clear GDN with just a random PT I joined for the first time. Good Job to us
To all the persons involved in this screeny, you can tag yourself thanks
What a nice day
Edited by Mira Jane, 03 May 2013 - 08:42 PM.