Not sure if someone already posted this... but here goes:
[Credits to: Revertible] (DAT SAURUS STATS
)
http://dragonnest.ne...r-stats&nxid=62
Level 60 gear stats
I was gonna do this closer to 60 cap's release, but a few people have been asking me about this since DN armory has no information on the stats of the gears and such. So i will briefly give the different types of gear you can get in 60 cap and some additional information.

There are 4 main gear set types for now ( till someone beats ddn or transfers a green dragon item to a ddn item). namely:

1- Dangerous Desires
2- Honourable Tribe
3- Twisted Obsession
4- Great Ancestor

1- Dangerous Desires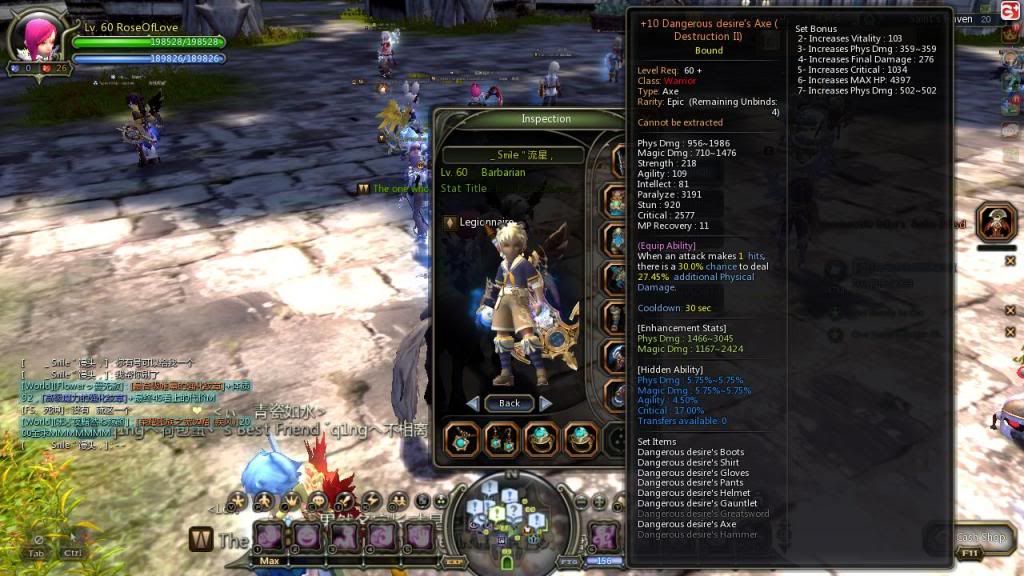 Dangours Desires is more ment for phy based classes like mercs. The FD boost is minimal but the raw phy it gives is usually more preffered as a slightly cheaper option compared to FD sets and GDN L gears.

2- Honourable Tribe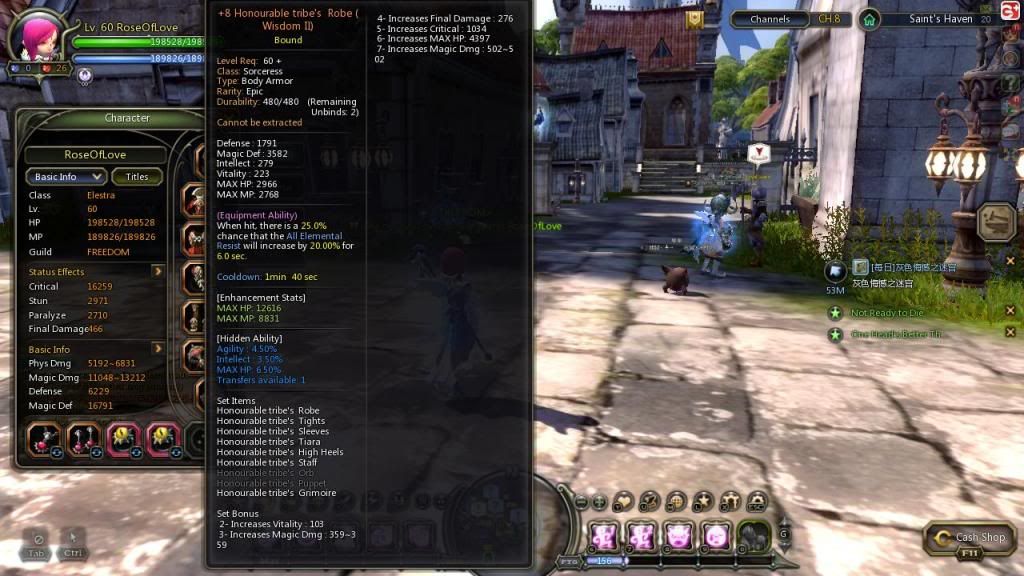 Just like Dangerous Desires, Honourable tribe is a cheaper option compared to FD sets and GDN L gears as it gives a good magic dmg boost as well.

3- Twisted Obsession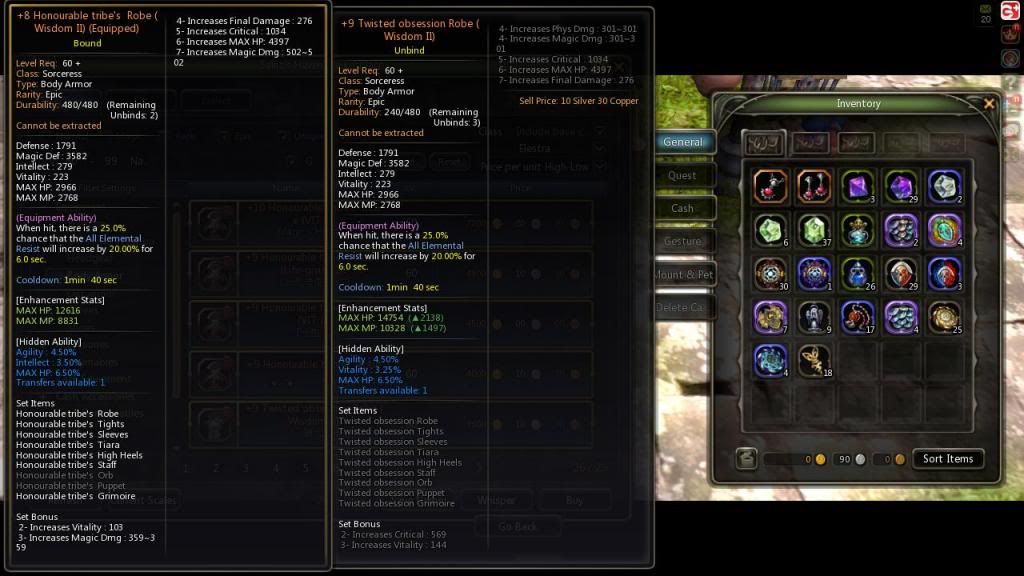 This is probably the least favored set by the looks of it. I mostly see people with L GDN, Hounrable tribe or Dangourus desires gear. Most don't get this set cause it provides so few bonuses and the full set only grants you 276 FD. But some only get few pieces for mixed set bonuses ( mostly mercs. Don't ask me, i have no idea about anything with mercs lol o_O).

All 3 of these sets can be obtained from both Prof K and Typhoon Kim nests from gold chests at the end or by crafting them ( the mats are pretty easy to get as well so it's not to much of a hassle to gear in one of these sets)

4- Great Ancestor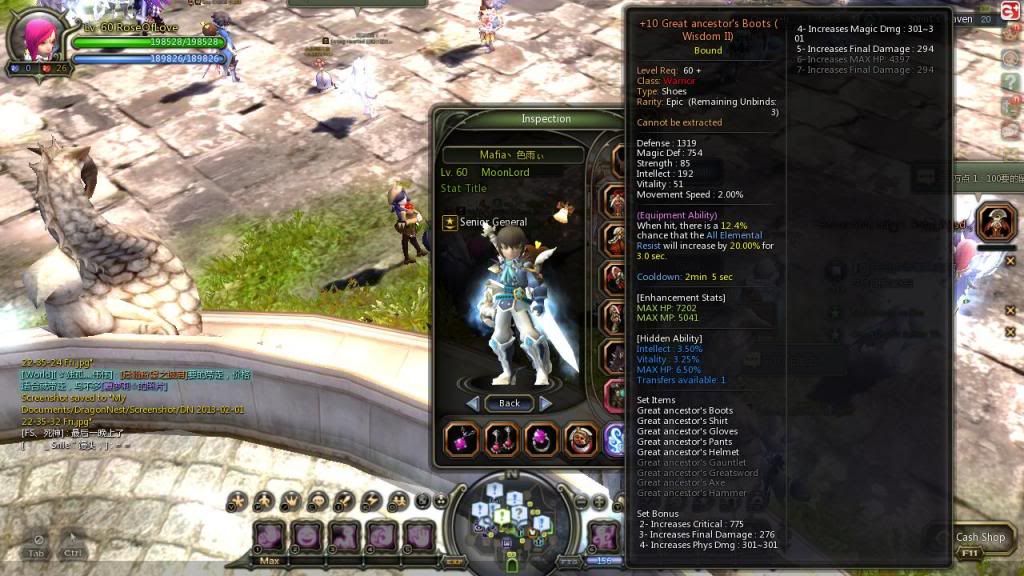 This set is probably going to be the set for those who want to stack or max FD. There are a few things I should clarify first. At 60 cap the FD needed to reach %100 dmg boost against lvl 60 targets is 1850 FD as you can see here




Also i was talking to Tarkel ( Experinced Freedom Crusader) and he explained that if you plan on stacking FD, you should aim for min 1300 FD ( about %50 boost) otherwise it's better to stack raw dmg if you're not a elementalist ( ele's will focus more on ele % as it's another source of FD for us).

Now here's where things get interesting, Great Ancestor gear is not easy to get because it is basically p2w gear ( probably will change when it comes to NA DN and SEA but guess we'll have to see). From what i've been told, in order to get it you must buy 3 gems that cost about 200, 1000 and 5000 cash points ( roughly $8-9 USD i think for 5000 ? ). This will allow you to enter with the first one ( cheap one) lets you into the dungon. The other 2 allow you to open the chest at the end which gives you gems. You have to farm enough of these gems to trade in for Great Ancestor gear.

However, the dungeons you have to farm them from are so so ( more like dodge dodge dodge instead of tank it and laugh). They are the following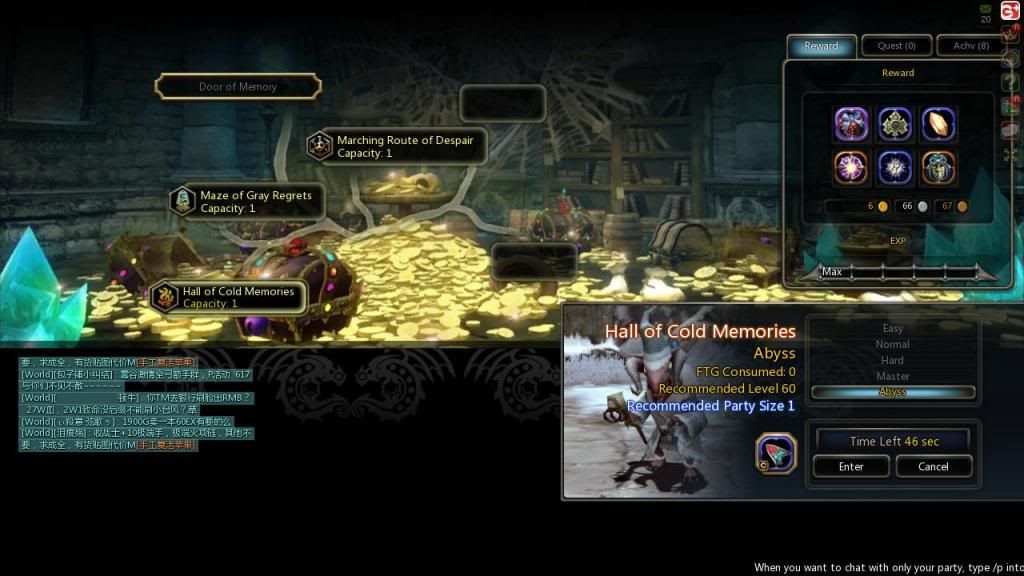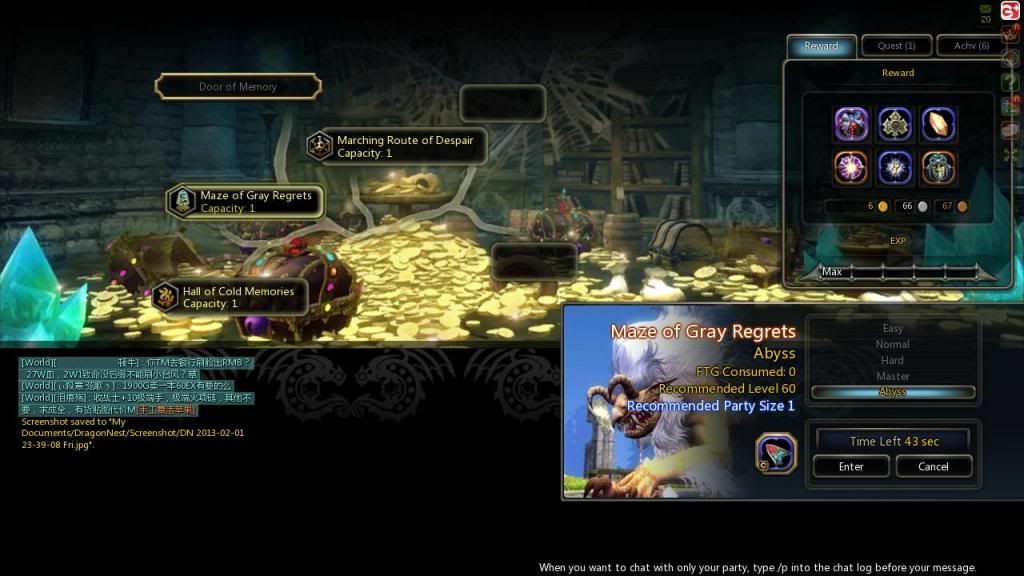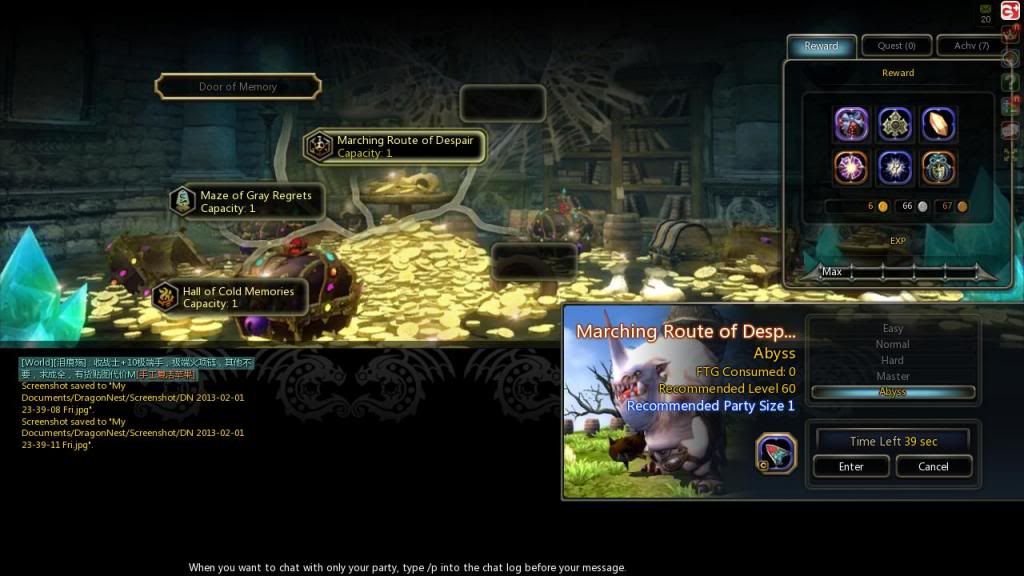 What basically happens is you redo one of these past dungeons.. but you get nerfed signifcantly as seen here ( i got a key from a past event but none to open the chest... lol)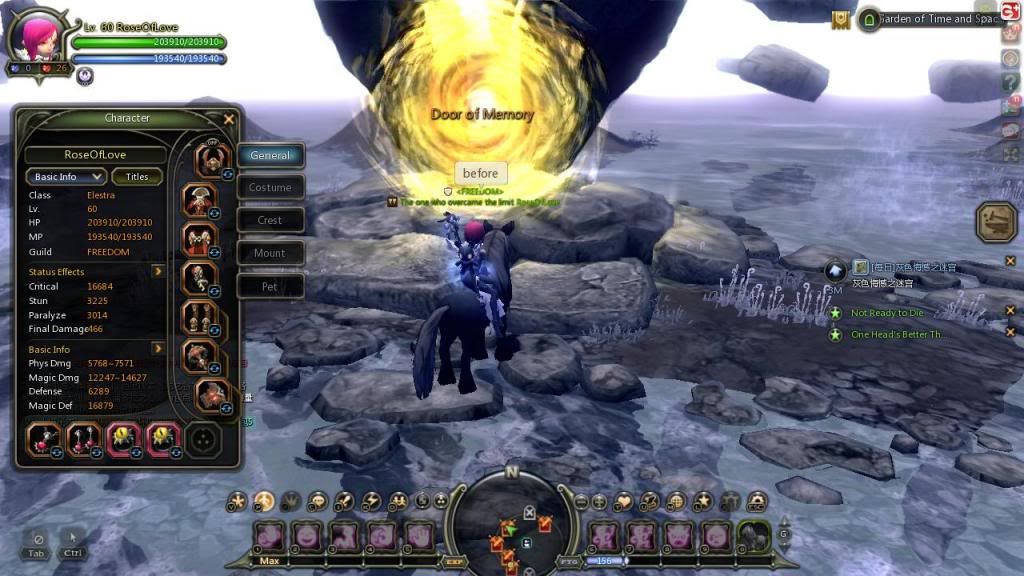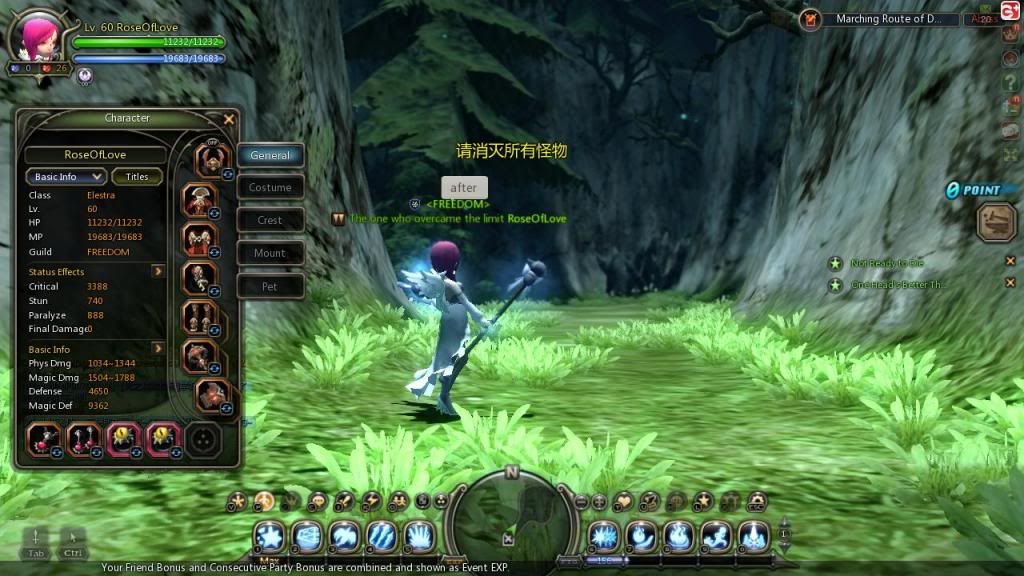 the monsters hit really hard but you can revive ( may get a revive limiter in the future but only time will tell)

after beating the boss you can use the other keys to get gems that you trade for Great ancestor gear... yep p2w...

The gear is tradeable....but not cheap lol.... some clean peices sell for 5k min... others 20k min... completely clean :3...



3rd stat crests

I won't go to much into this. I will simply leave these 3 pics for those who want to stack 3rd crit ( keep in mind crit cap at 60 is 33kish so most classes will want to consider getting 3rd crit plates to reach crit cap cause basic standerds just dont cut it 0.0) or 3rd FD to give them an idea how much FD they can get from 60 plates 3rd stat plate
s

Edited by angelsemaj, 09 May 2013 - 06:22 AM.