Hi I just wanna ask you CONSTRUCTIVE critism to my unfinished build for my lvl 60 build for my beloved Gear master
. Since Lvl 60 cap is just around the corner.
So in my build I focused more on DPS and BURST for the pve side without loosing the needed utility skills for pvp.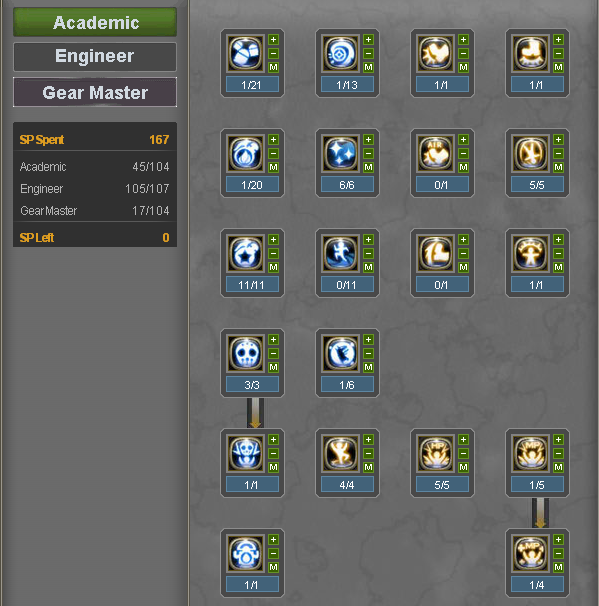 As you can see All of my mp mastery and mp recovery is lvl 1 since I am tight on SP and i cant afford to loose my bubble bubble for pvp purposes. So to compensate I'll be using Energy plate for my Mp recovery hoping that it will suffice my MP needs both in future T4 pvp and pve wise. But if not dont have a choice but to sacrifice bubble bubble.
* maxed PPB for damage
*lvl 11 mine thrower for nest raids.....imba damage in raid nests
*maxed transitional damage for party support
*lvl 1 BCM for debuffs
*maxed ice tower still
*lvl 6 mecha shock for longer electricution and more damage plus the mecha siren ex
* lvl 1 mecha siren- just need it for debuffs
*maxed mecha bomber for debuffs and awesome burst damage
*maxed skyline ulti
*lvl 1 gravity grenade, flash grenade, rocket jump- for utility purposes( cant imagine without these in pvp
)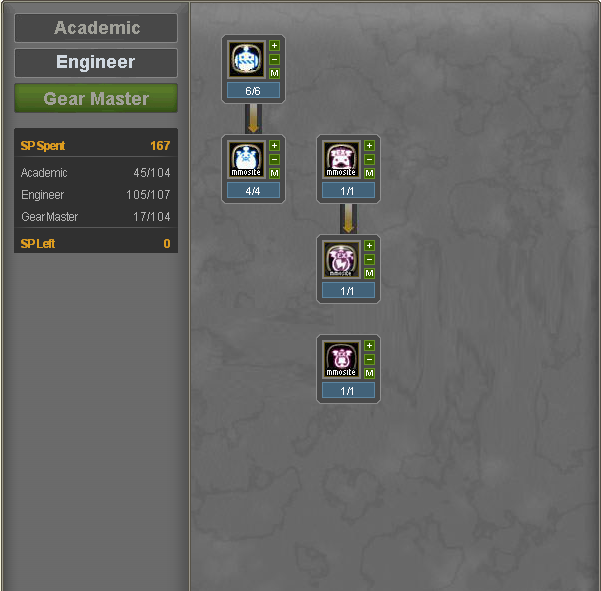 ALL MAXED FOR DAMAGE
Edited by CodeSeraf, 09 May 2013 - 07:46 PM.