Study hard.
Work harder.
Play hardest.
-The guild's motto as most of the members are not just regular DN players, we are something else outside the game. A student, whether high school or college, An employed individual. We are more than just 24/7 DN players.
With that being said, we do not just bond in game, we take it outside the game. We watch movies,eat out, etc etc. As we believe that bonds are stronger in real life than in game.
So, what we have been doing in game?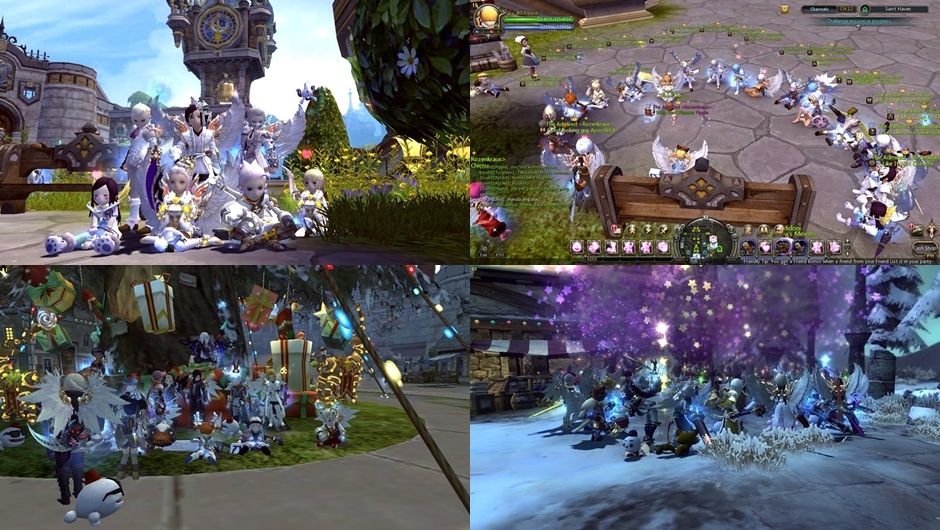 And some more~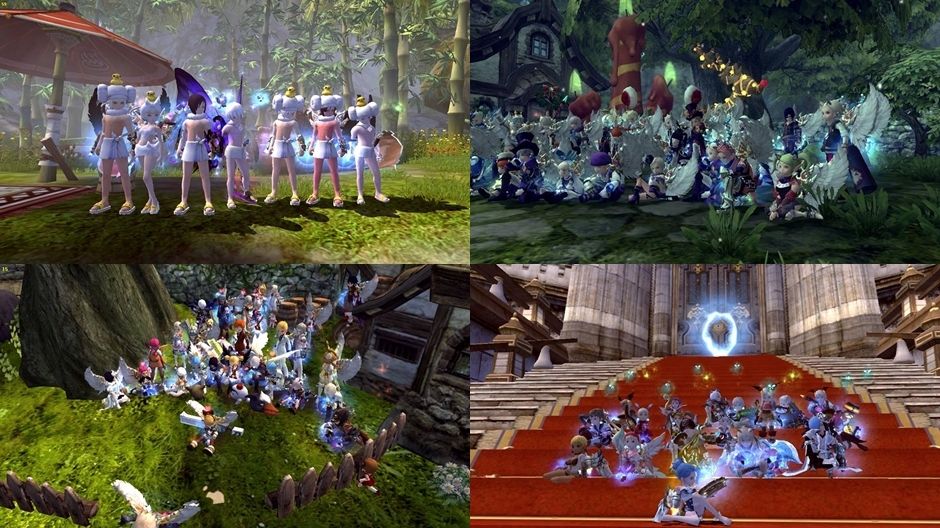 Outside of St Haven~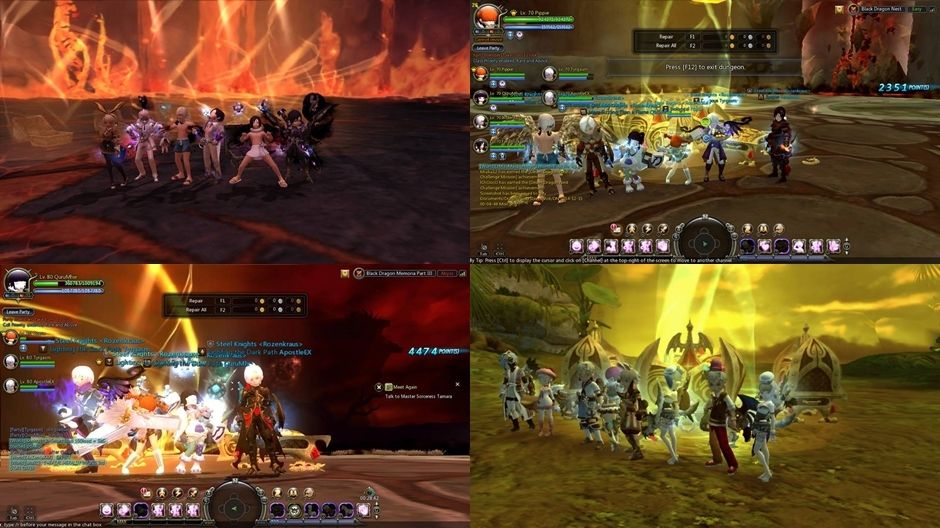 NEW! 3rd ANNIVERSARY EVENT PICS!
So enough with the photo explosion, here are some simple do's and don'ts the guild follows if you're interested to be part of the family~
Do's
WE STRONGLY ENFORCE READING. MEMBERS WHO DO NOT READ ARE PRONE TO SARCASM. IF YOU WANT TO STAY AT ROZENKRAUS, YOU GOT TO KNOW HOW TO READ AND UNDERSTAND WHAT YOU READ. WE DO NOT GO ONLINE JUST TO ANSWER YOUR QUESTIONS.EVERYONE SHOULD BE A RESPONSIBLE GAMER.

DO NOT ENGAGE YOURSELF OR THE NAME OF THE GUILD IN WORLD CHAT WARS, BASHING IN FACEBOOK GROUPS, ETC.

ALWAYS PRIORITIZE YOUR GUILDMATES. HELP EACH OTHER OUT.

RESPECT EACH OTHERS. RESPECT BEGETS RESPECT.

ENGLISH AND TAGALOG ARE THE ALLOWED LANGUAGE IN GUILD CHAT. LET'S SPEAK IN THE LANGUAGE EVERYONE UNDERSTANDS.

THE FACEBOOK GROUP IS IMPORTANT. YOU ARE EXPECTED TO VISIT THE GROUP DAILY/OCCASIONALLY TO CATCH UP ON THE UPDATES AND NEWS.

THE FACEBOOK GROUP IS NOT YOUR PERSONAL WALL. BE SENSITIVE IN ANYTHING YOU POST THERE. FOR POSTS LIKE DISCONNECTED, BE RESPONSIBLE TO DELETE IT AFTERWARDS.
Dont's
1. BEG
2. FLOOD THE GUILD CHAT
3. THRASH TALK
4. BE A KILLJOY
5. HOARD ITEMS IN THE GUILD STORAGE
6. PUT USELESS ITEMS IN THE GUILD STORAGE
7. BE IMMATURE
8. PUB MENTALITY
-
LFM>*insert nest name* Show fury/scale/wrath whatever sht.
SO WHO WE ARE WE LOOKING FOR?
PH players (preferably)





Dedicated and loyal





PvE oriented players (tho PvP is fine as well, but do your best to do PvE as well)





Good team player





Willing and always game for guild meetup!!!




Allergic to w3ws and pub mentality.

We also require a legitimate FB account.
How to apply? You can reply to this post with the following format:
IGN




Class




PH location




Previous guild (If any)




Answer to the question: "Why should we accept you?

"
Or you can also drop by at our base, and look for cute Pippie.

Current interview schedules:
Now 24/7 since VGMs can now condunt interviews and accept applicants!


Hoping to meet new family members!

Viva, Rozen!
Edited by JirikuMotegi, 01 November 2015 - 07:03 AM.