MilkMilkMelodies, on 11 August 2013 - 04:21 AM, said:
just an average player,only using +8 eq,still yet to change my plates..still using 50 epic+60 rares..
Name: FlowerSoul
Job: Soul Eater
How did you manage to have 220k MP?
My stats so far: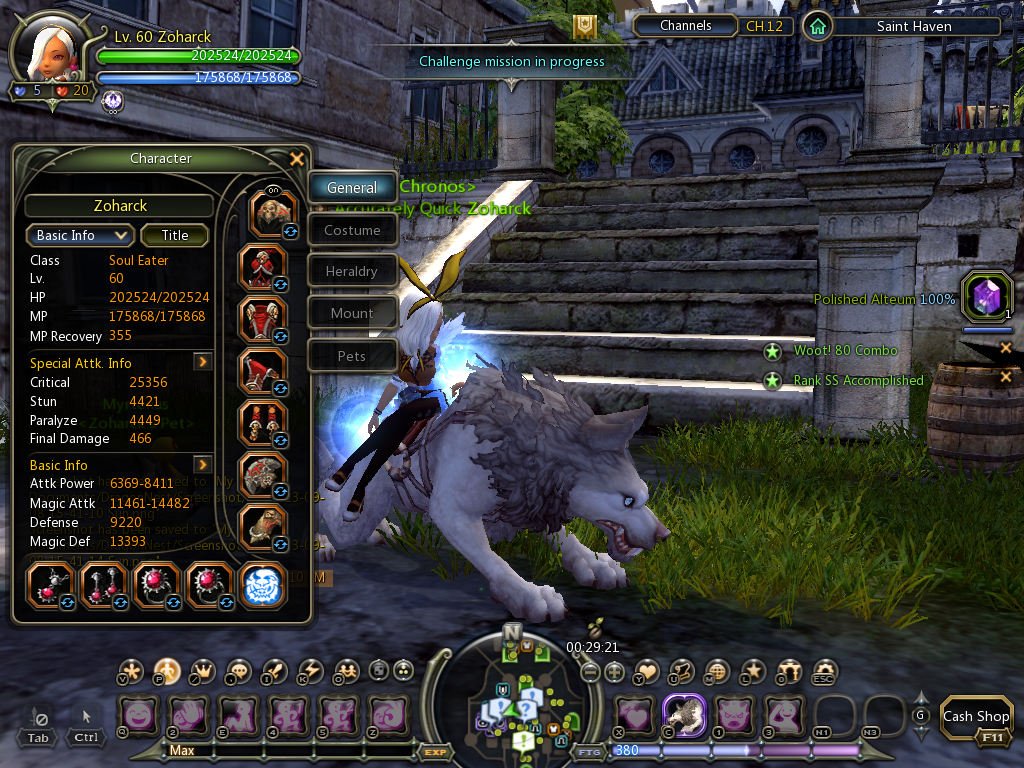 I wonder if I could ever get an GD Legend Fan.
Edited by Lemonadee, 08 September 2013 - 06:08 PM.