For Level 90/T5/3R Crusader Guide
Click de picture below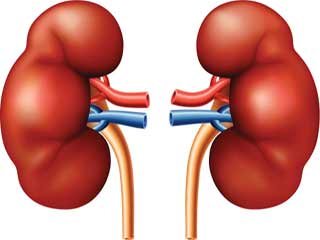 ---------------------------------------------------------------------------------------------------------------------------------------
*Below is for 80 caps and already oudated..I dun want to delete and just treasure them*

Table of Contents
-Introduction-
-Skill Build-
Gear & Equipment
Crusader Tips
About me
Hello Everyone~ I'm Myuniru from Greenwood-Westwood, some might already know me since I've already written some mini guides about Crusader(expect some repetitive statements here),this guide more like a full collection of my previous mini-guides,but more-focused on 80 caps contents....so I'm writing this guide here to share my experience and knowledge to Crusader Community
How did I start my Crusader?
started playing Dragon Nest at 40 caps and really love the Magical/Offensive tree of Paladin. Never abandoned him since the beginning of my adventure on Dragon Nest and my 1st character ever and never changed,I'm a player type who's rather playin and spend money on a class dat I enjoy rather than joining bandwagons
Currently have all max level 4 cleric brothers and 4 other classes,
I have two Crusader at the moment,a High-End Crus and average Crus to see clearer vision of both
Enough talk,So let's begin....
What/Who is Crusader?
Paladin who drops off his Shield to sharpen his attack, sacrificing his tanking capability for boosting his damage, focus on bursting down enemies in certain amount of periods, a class that holds the throne of being the most expensive yet complicated class to build since 50 caps
Also known as 'Donate-your-Kidney' class by forumers. Every stats need to be stacked but very worthy and rewarding if you complete his kidney power. Once you burst up your kidney, you'll achieve the strongest burst DPS in the game (I don't care if you don' agree with this)
Road of a Crusader
You can skip this part ,just a sympathetic history/experience/past of Crusader and reason why I put 'Light your Dark Path'
Thus I chose this guide
'Light your Dark Path
' as per appreciating this revamp/boost
Pros & Cons of Crusader
Pros +
insanely great super-saiya DPS under

DA+JP



stacking STR/INT contributes high amount of crit dmg outside

DA+JP

,usually max critical dmg under DA+JP

Insane burst in PVE compe on makes everything easy to clear. eg. Heroes Battlefield/Dark Lair/Cash Dungeons/Loffy Adventurer

Worthy & rewarding if u build him properly,

One of best Kirito(solo) class,can heal,deal damage,provoke mobs for fun

one of core light party character,making him easily to get invited in party

Being a cleric has natural high df/mdf
Cons -
Mediocre DPS outside DA+JP



Most expensive class for casual player

Most complicated class to build,everything need to be stacked

No tanking skill beside block and Divine Avatar,can't really take hit,thus master your dodging is mandatory now

skiil casting can't be cancelled & some has medium cast animation,timing & good position are required

Slow mobility
Crusader's Role
Primary Role
DPS
:
Crusader is a main DPS especially light party,your main power is DA+JP and we dish out as many as we can during burst phase,not to mention we get many benefits from Party buff(Harmonize,Beyond Time,HoC etc),since we have too many buff clearing mechanics Crus should aware when we should cast our DA+JP
Light Buff/Debuffer
:
Elemental Aura and -light resist from certain skills,Crusader is versatile,we do DPS and giving -light resist together,thou our -light resist is not as high, consistent and dependable as Inqui role
Secondary Role
Tanker
:
Yes since we are originally a Paladin n have provoke,but this role can be filled with de presence of other class(Destroyer,Guardian),we are more to offensive tanker because of low HP,steal aggro n evade 100%,so a little error might kill you,but to be honest tanking is useless now
Sub-Healer
:
we are cleric n have heal on cleric tree
Crusader DPS Tier
Crusader is a unique dps character or a special tier class,but he's known as GOD-Tier alongside Shooting Star due to his super-saiya mode and also favorable for this current burst meta..
I classify Crusader as 3 tiers depends on de situation
Tier 0:
DA+JP ,de only class dat can surpass Shooting Star but only within DA duration (20+4sc),everyone who has pt w/ geared crus know how insane his damage is during his god-mode
Tier 1:
JP after DA duration ,most people tend to forget this because it's rarely applicable during Nest because of many debuff mechanics,but it really helps in dungeons
Tier 2

:
outside DA+JP ,
just mediocre not bad not low,if it's easy to get full hit from Judgement Hammer I might consider him as low tier 1,but nope unless de target is a dragon,well 9sc Smite Dual board dmg Holy relic No CD Sacred Hammering de highest light attacker are not laughable matter thou

LVL 80 PVE BUILD

Crusader PVE build is pretty forward,max all your DPS skill & just ignore your Guardian tree because not reliable anymore,unless we have SOF EX too lol
This build is casual Crusader Build,I'm not forcing people to follow this,u can have your own comfortable build that suits your playstyle/gameplay

Cleric Tree
Skill explanations
Paladin Tree
Skill Explanations
Crusader Tree
Skill explanations
Skill Heraldry
Remember:Holy relic ex,Smite ex and Judgement Ex are your primary dps skill
-Holy Relic (20% DMG Increased)




-Electric Smite (20% DMG increased)




-Judgement Hammer (20%DMG increased)




-Divine's Avatar (20% Duration)




-Judge's Power (20% Duration)-optional


-Charge Bolt(20% DMG increased)-optional

Q.Divine Avatar or Judge's Power?

A.Current Metagame makes long duration buff is almost useless due to many buff clearing mechanics short burst DPS windows makes Divine Avatar more favorable to deal as damage as u can,but still u can put it w/ cash slot if u want,but not recommended,it's nice for dungeon run thou
lvl 80 PVP Build(Ladder/KOF & GPVP)
Ders no perfect build,this is totally my self-preference,advice,experience and if u don't agree w/ this build,u can build your own perfect build
This build is non-SB build since I don'y play it,thus it's playable and good for ladder/kof and group pvp
I'm just ordinary crusader who plays respawn for fun & managed to get 2k ladder ratings every caps
For more better detail pvp guide refer to Mercuial's guide http://forum.cherryc...ide-to-pvpsweg/
Cleric Tree
*You can put remaining SP on your own choice
Skill explanations
Paladin Tree
Skills explanation
Crusader Tree
Skills explanation
Skill Heraldry
Holy Relic (20% dmg increased)

Smite (20% dmg increased)

Zap (20% dmg increased)

Divine Avatar (20% Duration increase)

Judge's Power (20% Duration increased)

Half Turn Kick (50% action Speed)

Holy Kick (50% Action Speed)
Skill accessories
+1 Smite




+1 Zap(Earrings)




+1 Mind Conquer
Combined skills
total lvl 375:reduce mana consumption by 5% (good for our continuous aura)
LVL 80 Hybrid Build
This build is for those who doesn't have skill expansion but willing to do PVP/PVE at de same time,most of de skill already explained above so I don't need to re-explain
*You can put remaining SP on your own choice
Discussion
DPS Calculation of Crusader(just from board dmg)
Holy Relic lvl 19 to 21
Charge Bolt vs Divine Combo
Electrocution rate and duration
For more information about electrocution,visit
Firzy's Electryfying Guide
here
Edited by Myuniru, 08 May 2016 - 03:19 PM.