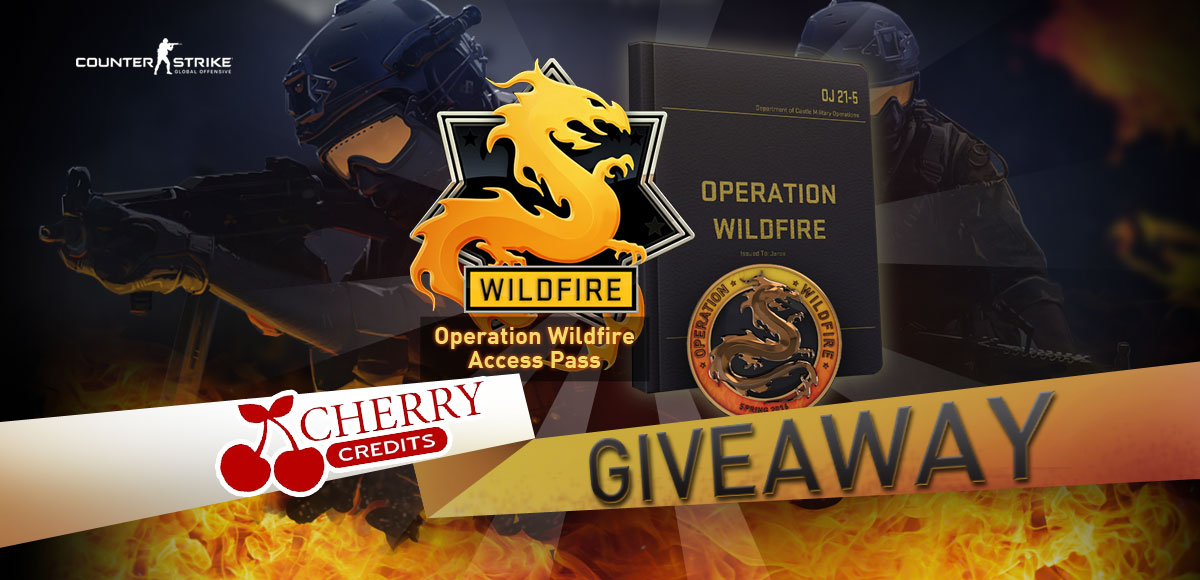 Dear Cherry Users,
Operation Wildfire has begun on Counter Strike: Global Offensive.
Take part in Cherry Credits' event and win an Operation Wildfire Access Pass worth US$5.99!! 
Follow the easy steps below and stand to win!
Prizes: CS: GO Operation Wildfire Access Pass x 10 Winners
Event Duration: 11 March 12noon – 21 March 2359 HRS (GMT+8)
Note: Winners need to have an active Steam account to receive the prize and CS: GO is required to activate the Access Pass.
Eligibility:
Terms & Conditions
All decisions made by Cherry Credits is final.
This Giveaway is only open to the following countries: Australia, Bahrain, Brunei, Cambodia, East Timor, Hong Kong, Indonesia, India, Kuwait, Laos, Malaysia, Myanmar, Oman, Philippines, Qatar, Saudi Arabia, Singapore, Thailand, Turkey, United Arab Emirates (UAE), Vietnam, Korea, Nepal, Taiwan, China, Pakistan, Macau.
Cherry Credits reserves the right to change the qualifying criteria and allocation of giveaway entitlements at our absolute discretion without prior notification.
Winners will be announced on 22 March 1700 HRS (GMT+8) in a comment on the original post. 
- Cherry Team