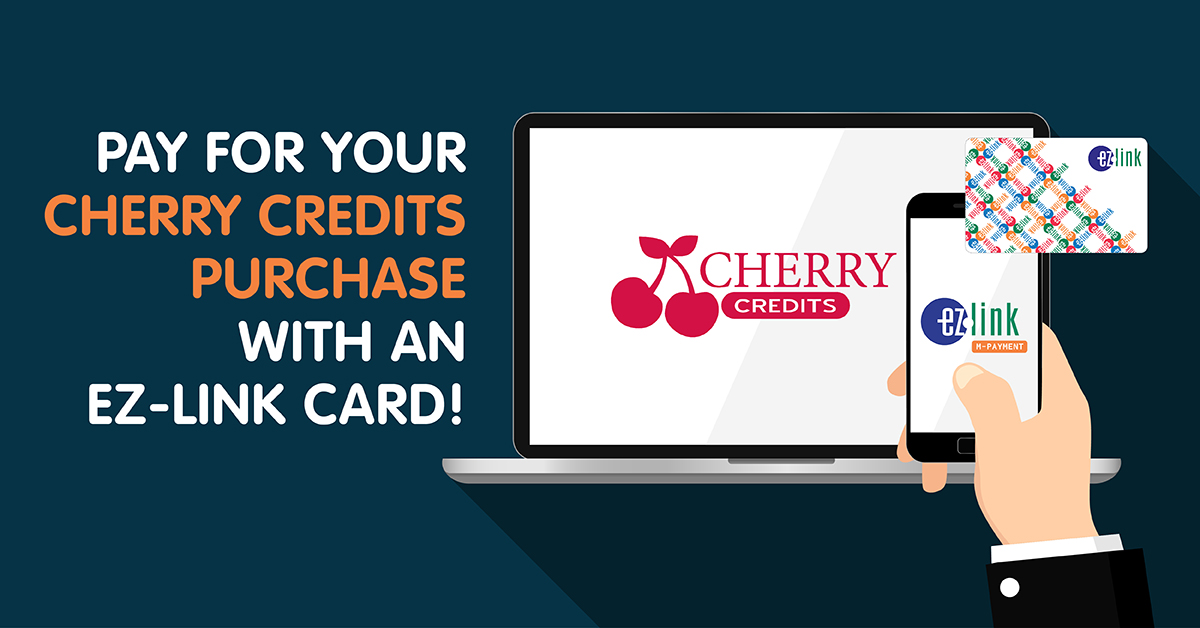 Dear Cherry Users, 
EZ-Link M-payment is now an available check-out option on our website! With EZ-Link M-payment, you can purchase your game credits with an ez-link card*! How convenient is that!
To checkout with your purchase with your ez-link card, 
1. Select EZ-Link M-payment as your payment choice at the checkout page. 
2. Open the My EZ-link Mobile App on your NFC-enabled mobile handset.
3. Scan the QR Code on your Cherry Credits webpage.
4. Confirm transaction details and proceed to tap your ez-link card to make payment. 
* Terms and Condition applies. 
- Cherry Team