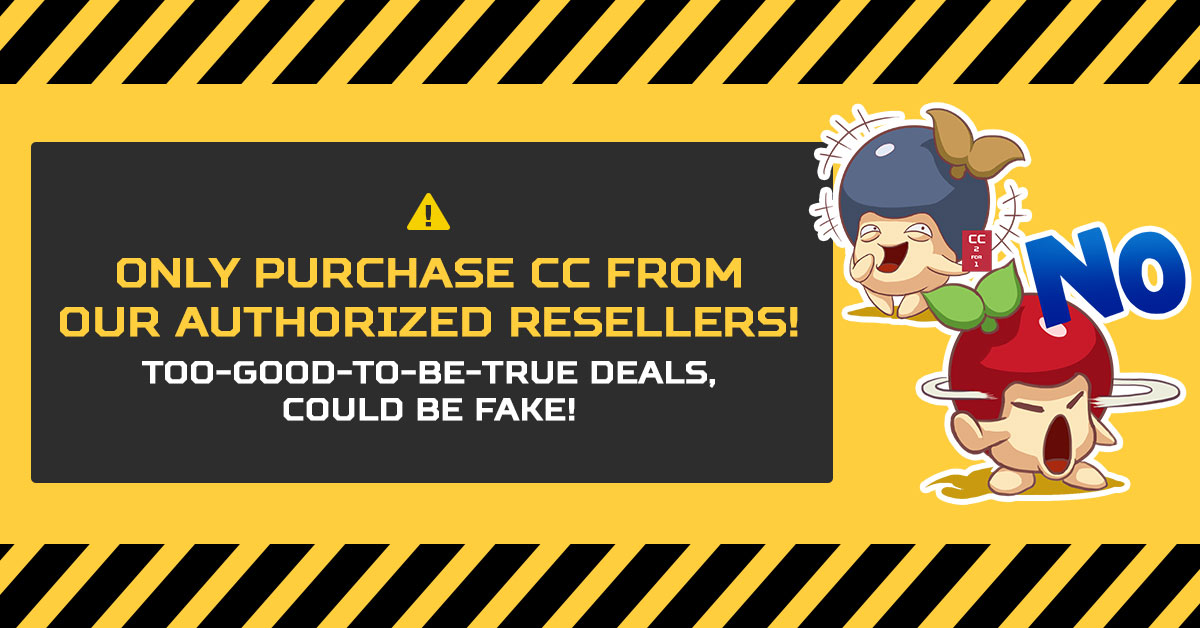 Dear Cherry Users,
It has come to our attention that unauthorized parties are offering deals for CC promising great discounts. Some users have unfortunately fallen prey to these too-good-to-be-true deals, where the unauthorized parties go uncontactable after payment has been made. 
We would like to remind everyone 
not
 to purchase CC from unauthorized resellers so as to protect yourself from any scams. 
For a list of our authorized resellers, please refer to 
www.cherrycredits.com
 and click on "
PAYMENT PARTNERS
" (bottom left corner).
- Cherry Team