Lv 95 Talisman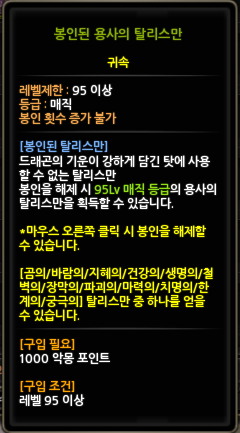 Information:
Add 95 Level Talisman:
- Magic, Rare grade 95 level has been added to the Talisman.
- Magic, rare Talisman can deal with unlimited number of seals.
- You can acquire the magic-rarity Talisman through [Nightmare's Star Store].
- Purchasing a Magic-grade Talisman requires a nightmare point of 1,000.
- When disassembling Talisman, you can acquire the Talisman of Brilliance essence and Talisman of Brilliance fragment with low probability.
- The cost of disassembling Talisman has been greatly reduced.
- You can make Talisman of 95 level Rare grade from the Blacksmith npc
- Level 95 Epic Talismans will be available in a future update.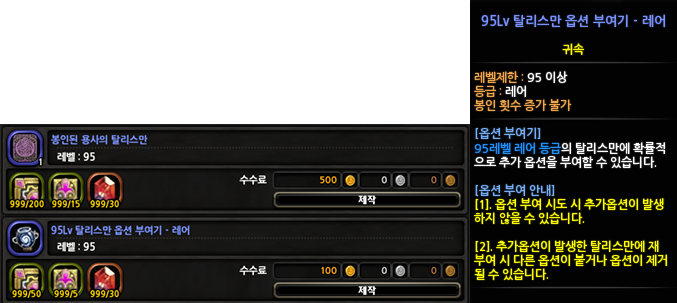 Rare Talisman
Edited by BlazingSkies, 29 July 2017 - 06:35 PM.