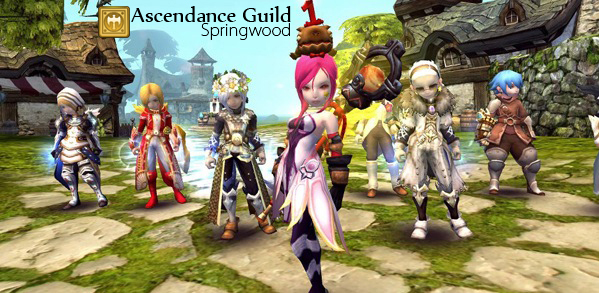 #1 Guild Ranking Overall.
#1 PVE Farming Points Guild.
#1 Voted as Most Popular Guild.
#1 PVP Guild War Champion.
First Level 25 and Level 30 Guild in All Servers.

Ascendance was created on the first hour Dragon Nest SEA came out, composed of
ACTIVE
players that values
RESPECT
in a game where we want to relax and have fun. A guild where it doesn't matter where you're from, PVEr or PVPer, black or white, regular or decaf, new to the game or played all versions of DN,
as long as you're not a ******bag
Peak hours
@ 4:30 pm - 1:00 am daily [GMT +8]
where SEA players just arrived home and play DN to destress. Our EU players are online during the day/afternoon/wee-hours-of-the-night. There are also my kind, the species that doesn't sleep and online 24/7.
★ How to Join ★
Fill up an application form in our Guild Website.
For security purposes, you must register (takes 2 seconds) to fill up an application form


The members make up the core of Ascendance, therefore we only accept players with the same mind set as we do. Applications are not instant-invite.




Selected guild officers will review your application.




Allow a minimum of 1 week to receive a response in game, on your main character, provided you are online/not inactive.




Time may extend depending on current waiting list.




Upon acceptance to the guild, you are required to join our FB group (address to be disclosed via PM).





(current waiting list' estimated time:

2 weeks

)
(*Recruitment Closed*)
FAQ
Q: Our guild wants to GVG you but you're not on.
A: Yeah it happens, try again some other time.
Q: Why only accept active players?
A: We don't have a lot of available slots.
Q: Do you need my [insert class here] for your Green Dragon Nest runs?
A: Let's cross the bridge when we get there. Right now just have fun farming, PVP, AFK with us.
Q: But...
A: When more content comes out, the guild will adjust accordingly.
Q: 내가 쿠키를 좋아 / asa pa u / От къде сте / kamu dari mana / 我喜歡餅乾
A: Speak english in guild chat.
Q: Can my friends get an invite?
A: Sure, ask them to fill up the application form & wait for a slot.
Q: ??? I got kicked from your guild zomgggwtfBBQhax
A: You were inactive. See FB groups for re-invite procedures.
Q: Why so mean to inactives?
A: Space is a problem right now, give others the chance to join the guild.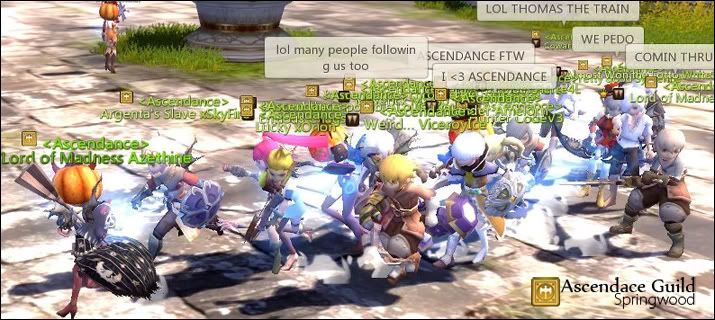 Don't join the guild if you're only in it for our event prizes. New recruits can't join big events to prevent gold digger abuse.
Edited by Azethine, 12 April 2015 - 01:51 PM.